Event Period: 1st June 2016 16:00 JST - 28th June 2016 13:00 JST

This event is a event to celebrate the one year anniversary of I-Chu!
Because of this, the limited time item Kumakocho's Special Bento was released.
It'll be available from June 1st until June 28th to purchase ingame.
As a special, if the amount of purchases meets a specific number, there will be more rewards!

How to purchaseEdit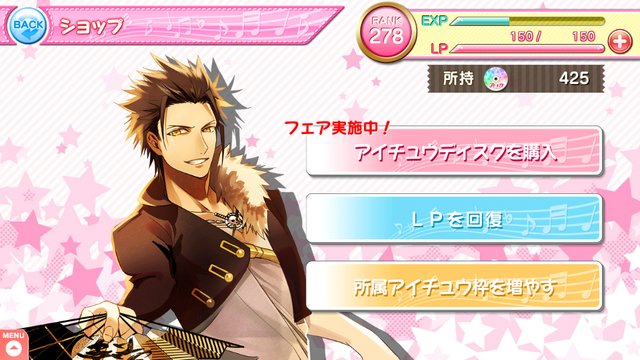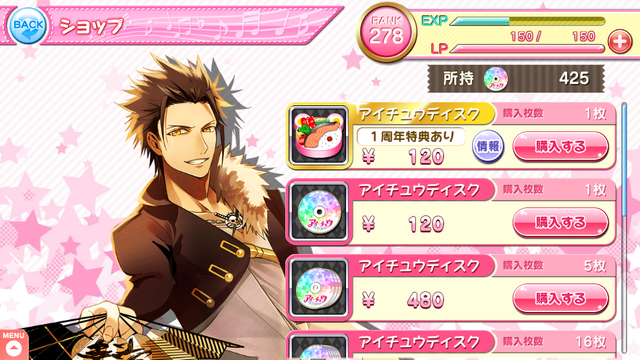 The first item is Kumakocho's Special Bento. Click on the pink button if you want to purchase it. Clicking on the violet button opens a pop up with information about the Bento.

Purchasing it gives you 1 Aichuu Disc, 2 Candies and 1 EXP Bear.

Rewards
No. of downloads
Reward
1,000
There will be a brand new illustration and short story with Kumakocho.
3,000
Kumakocho will get voiced lines
7,000
New merchandise for Kumakocho will be produced
10,000
A full Kumakocho costume will be made!
Ad blocker interference detected!
Wikia is a free-to-use site that makes money from advertising. We have a modified experience for viewers using ad blockers

Wikia is not accessible if you've made further modifications. Remove the custom ad blocker rule(s) and the page will load as expected.